The 5 Emotional Stages of Buying a New Home
The 5 Emotional Stages of Buying a New Home
Buying a home can be one of the biggest emotional rollercoasters. You can go from excited to overwhelmed within 24 hours. Your spouse may even begin to question their marriage decisions.
Buying a new home doesn't have to be an overly emotional process if you can find a way to manage the highs and lows. The first step to managing a potential problem is to be aware of it.
Let's imagine that you own a boat. You and your spouse have decided to take it out for the day so that you can enjoy the beautiful Florida weather. Now imagine a huge storm came, and you were forced to deal with that storm because you didn't check the radar. It wouldn't be fun, and it definitely would not be easy.
That's like any situation. If you go in blind and unprepared, then you are forced to deal with problems after they already hit you. Now imagine if you simply checked the radar and saw that it was going to rain. Then you would be prepared and you would know that you would have to come back in early to avoid the bad weather.
When you are buying a home, there are certain stages that are almost inevitable to happen at some point. How long they last, and how much they affect you will depend on how prepared you are. What also matters is how willing you are on working to resolve them without letting them get out of hand.
Stage 1 - Excitement
There is a very high probability that you will be ecstatic when you finally found the home you were looking for.
You have probably spent hours searching all over the internet, driving all around time, and have attended a ton of open houses.
After all that time you spent searching, you have finally found your new home. It is normal to be overwhelmed with joy.
However, when your emotions are high you become vulnerable to having them knocked back down.
Ride the excitement. I'm not saying that you should not get excited, you definitely should. You just need to realize that you have only passed one of the few hurdles in the home buying journey.
You still have to go through inspection, appraisal, and closing.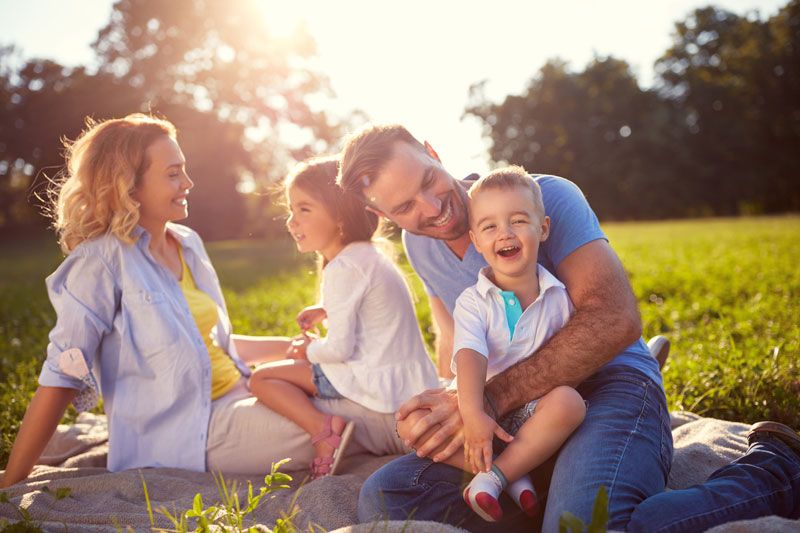 Stage 2 - Doubt
"What goes up must come down." - Law of gravity
There's always a potential issue when trying to close: financing, appraisal, or inspections. Or maybe it's your own potential worrying that causes a problem.
When you are about to make one of the biggest financial decisions in your life, there is always a chance that you are doubting it somewhere in your mind. In this stage, you are likely to look at all the small negatives and turn them into big problems.
You may find a door that has a scratch on it, or there's some paint missing on a wall, or a screw is loose on the front door hinge. Then you decide that because of the loose screw you are now thinking of dropping the whole deal.
Now that may sound overly dramatic, but it's not far off from the truth. When you're looking at a $200,000, $400,000, $750,000 or a million dollar purchase, you want to make sure that your investment is a good investment. It's a lot of money. That's why it's easy to start looking for every single negative.
Instead of looking at those negatives as a wall, it's better to look at them as a road bump. They are minor issues that need to be addressed, but they are nothing that can not be handled with a little negotiation and care from both parties.

Stage 3 - Overwhelm
Just like in stage 2, stage 3 can be as big or as small as you decide to make it. If you let your doubt and fears turn into some huge drama scene that would resemble some high school drama, then it is easy for it to become overwhelmed.
All of the small stress looking at every single negative can begin to pile up. You add all of them together with every other potential stressor in your life and you have the perfect formula for a potential deal falling apart.
Rather than letting the overwhelm lead to panic,
Rather than looking at every issue as a problem, ask yourself how can it be fixed? Can we come to an agreement?
What can be done to resolve the issue without making the deal blow up in your face?
Stage 4 - Acceptance
At this point, you have surpassed many of the little problems.
Now you are able to reconcile your decision.
All the pieces of the puzzle are beginning to fit and you can see the light at the end of the tunnel.
The deal may not be closed yet, but you have accepted the fact that it will close. Instead of looking at every problem as a reason to back out, you are now working on fixing each problem.
You are making your way to the finish line, rather than finding reasons not to finish the race.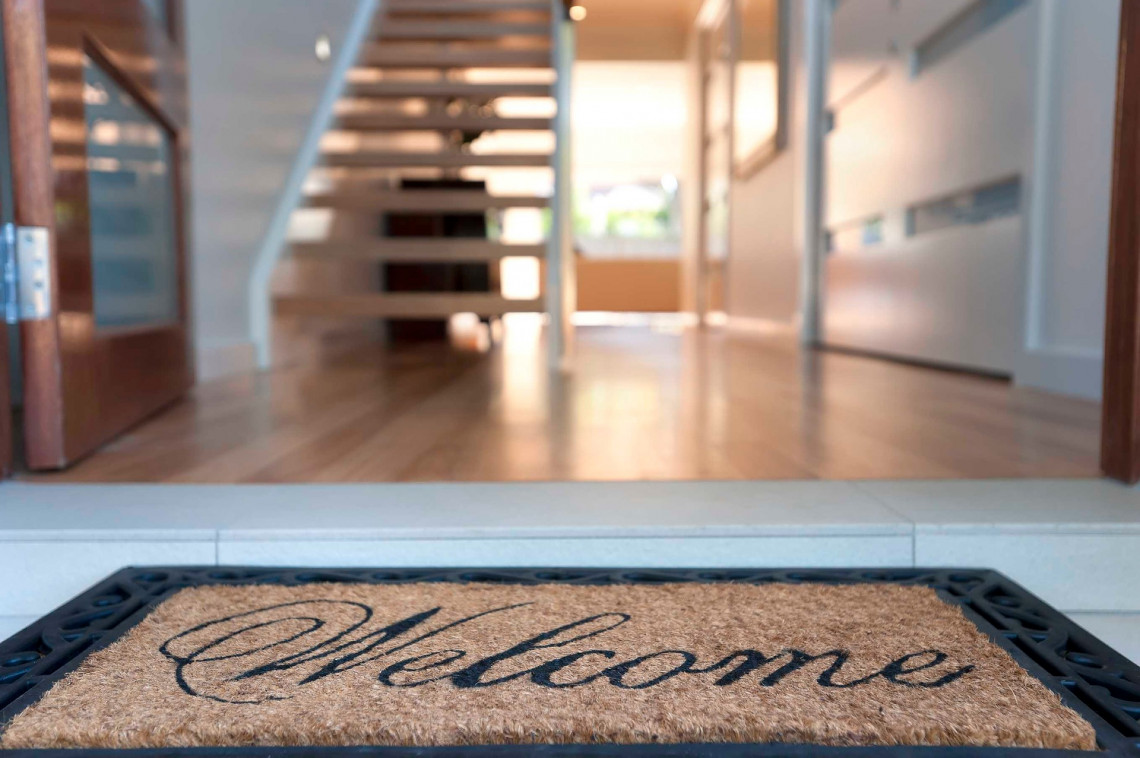 Stage 5 - Happiness
After all the struggle and grief that a deal can bring, you may be wondering when will it finally end. You may be asking yourself if you will ever be happy with your decision. Except at this point, you finally are.
You are dotting the i's and crossing the t's. The deal is closing or it has closed. You can finally rejoice, sit back and enjoy.
Calm Seas Have Never Made a Skilled Sailor
If you reached this point now you realize that it won't always be smooth sailing.
You can see that there will be hurdles to overcome, but those hurdles do not have to become anything major. Unless they actually are. However, now that you are aware, you are able to not only prepare but not let it knock you down when it happens.
Every purchase is different, however, the more you are spending the more you put yourself in a vulnerable position to heightened emotions.
I used to sell knives that would cost $100 for a single knife and several hundred to thousands of dollars for a set.
Let's be honest that $1,000 and $500,000 are a big difference. While it is not equal to a home the point is that most people spend $50-$200 on a set of knives, not $1,000-3,000.
I was selling a premium product that people didn't know they needed or never expected to spend.
The emotional journey was very similar.
I would meet with them for about an hour and they would always be excited whether or not they bought, they always loved the knives. For those who bought, it would take 2 to 3 weeks for the knives to be delivered. The weeks leading up to the arrival there could be this weighing doubt and a sense of fear of "why did I spend so much". It's because their excitement would get high during the appointment, but after they spent the money and didn't have the product yet, it was easy to look at the purchase as an unnecessary purchase.
Sometimes one of the spouses' would even try to talk each other out of the purchase.
It almost never failed that the moment they got the knives they loved their purchase. I would receive phone calls from them elated with joy, The amount of money they spent seemed almost meaningless once they received their knives.
What was even better was that 3-5-10 years after the purchase they couldn't even fathom using anything else.
A home is a huge purchase. It is a big investment and a big risk, so it is easy for you to want everything to be perfect. So when something small happens it can knock you off balance.
While there are sometimes deal breakers, most of the time the minor problems are very manageable. As long as both parties are willing to work to resolve them in good faith.
When you prepare to go sailing you don't leave yourself vulnerable to a random storm. You check the radar, check the weather channels, look at the tides, and see if there's anything you should be aware of. Not only that but if you see something on the radar now you are aware that you may have to come in early. While you're out at sea you are now more likely to pay attention to your surroundings.
Buying a new home is very similar. You must prepare. You prepare so that you are not blindsided by finances, moving, closing, or inspections. While there can always be some hiccups in a deal, you are now aware, and you can adjust your sail & continue moving forward.
Our Process is simple. Want To Get Started?
Follow These 3 Simple Steps:
Choose & Design Your Plan: One of our homes or we can build on you lot
Let's Work Together to Build Your Dream Home!