5 Ways to Clearly Define & Find Your New Home
Why waiting for your dream home may not work 👇
If you wait for your dream home it may cost you more than just time & money.
Watch this if you are looking for a new home. We hope this helps
We want to help save you a lot of time searching for a new home. It's easy to go searching for a home that is $100,000 or more out of your price range. While it's fun to look at beautiful homes, when it comes to buying a new home, you have to bring your expectations down to reality. You need to know what your money can actually get you in your area, but first you have to figure out what you actually need from your home.
Now, let's be clear. If you don't "have to" move then you have the luxury of waiting. However, if you need a home because rent is getting too high, or you're about to have kids or for some other reason, then you can't wait for perfection.
Imagine if you waited to buy the iPhone until it was perfect. There's a reason why Silicon Valley and companies adopted a lean product method.
Nothing that is launched is ever perfect. There are bugs, errors, and other problems. The company usually does the best that they can to try to stop it from happening, but they can't wait for perfection either.
Perfection is an endless pursuit.
As long as you are searching for more, you will always find more. Unfortunately, when it comes to real estate, you are confined by the market.
The market determines the price of the homes.
The market determines if there are a lot of homes to choose from or if there is none.
Depending on how the market is trending, if builders are building and what's available, will determine what options you have when it comes to buying a new home. If most people are holding on to their home and not selling, then you won't have as many options when it comes to location, size, and price.
There are always people moving or looking to upgrade into a new home. Which means you will have to be flexible.
Which puts you at an impasse. You can either wait and hope that maybe the perfect home will show up while the economy is doing well. Or you can look for a couple weeks or a few months and find a home that's good enough. One the fits what you need, and maybe a little of what you want.
How many times have you gone on Zillow, Trulia, Realtor.com just to see if a new home came on the market? Only to find yourself an hour later at the same place where you started, without a home that you truly like.
How many times have you driven to open houses and spent hours looking at several different homes, just to end up back at square one? Without a home that you truly like.
Imagine if you were at home all day and you kept going back to the fridge and pantry looking for different food.

Anyone who has ever bought a home will tell you, there is no such thing as a perfect home. Unless you buy a custom home, you will have to be flexible.
Separate Wants vs. Needs
The key is to prioritize and separate your needs vs. wants by thinking about what matters the most. You must figure out where you are willing to be flexible and where you are not willing to be.
As a builder, we hear it often.
"I want a new home, in South Tampa, with a huge open concept kitchen & living room, 3,000 sq ft., with a pool, near the water, close to downtown, 6 beds, a huge yard, for under $500,000…"
First of all, if you know anything about South Tampa then you know that the majority of the homes start around $6-750,000. You will have trouble finding a new home in the Plant High School district for under $6-700,000. Just like trying to find a home with a pool or yard in South Tampa are few & far between.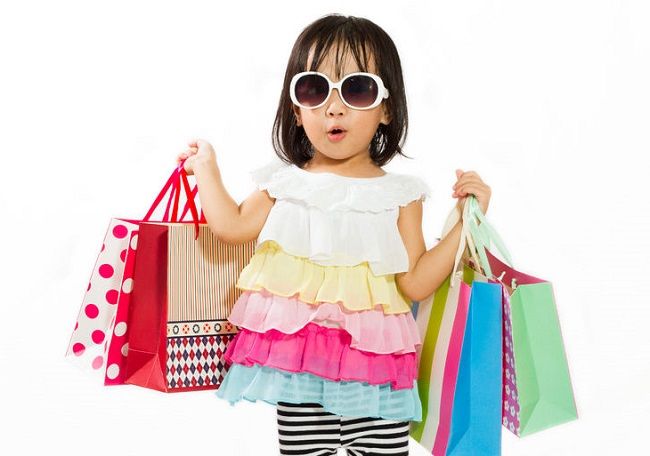 Looking for a new home is not some dream shopping spree unless you have enough money to afford that shopping spree. You can't just expect to check off boxes on your checklist.
You have to see what's available on the market in your price range. That's one benefit to building a new home. You have a say, but even then you are confined by the market. Where you are looking for a home will determine what you can get for your money.
Here in Tampa, $500,000 barely gets you anything in the Plant School District. However, that $500,000 can get you a bigger home in the Port in South Tampa. Meanwhile, that same $500,000 can go further in Wellswood or the Heights than it can in South Tampa. Meanwhile for $500,000 you get a much bigger home and bigger yard in Carrollwood, Lutz, New Tampa or Land O' Lakes than you can in South Tampa.
It's all relative to where you are looking to live.
Just like you can not move to LA or San Fransisco and hope to get a home in the city for $400,000. You have to be realistic, but you also have to understand that maybe not living in a certain area will allow you to get a better home that you like.
When you're looking at homes, compare apples to apples in the same zip code and similar neighborhoods. That will tell you how much your money will get in that area.
Rather than spending countless hours all over the internet and driving all around town, spend an hour or 2 clearly defining what you're looking for.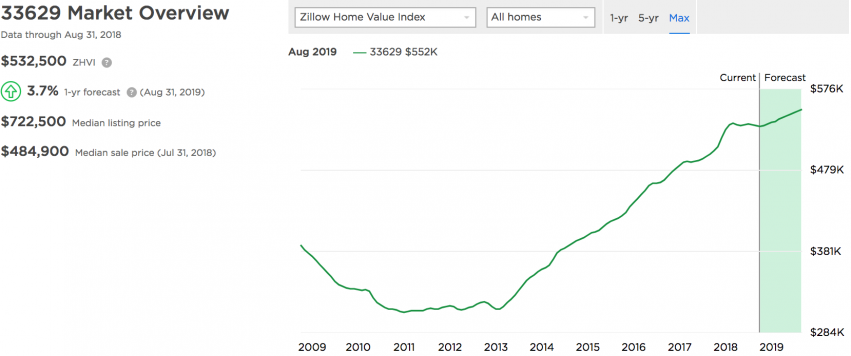 You and your spouse should sit independently and clearly define your list of priorities. Figure out what matters the most for you.
Then sit down together, and combine them.
Maybe you'll spend an extra $50,000 for a new home that has a cannot move kitchen. Maybe you find out having the master downstairs is absolutely necessary. Maybe you find out that you don't need to have an office.
Either way, you want to have a true list of priorities before you go searching for a home. That way when you search your expectations can meet reality, and you may see that for a pool you would have to pay $150,000 more.
Or you'll find out that it's not worth paying the extra money to live in Plant just to live in a $500,000 townhome. When $500,000 in almost any other area in Tampa will get you a home.
Or maybe you find out it's an absolute non-negotiable.
Either way, when you go searching for homes, the market will bring you back to the reality of what is and is not possible.
How to clearly define what you need:
Location - Where do you want to live? What needs to be around you? What do you want your community to be like? Think about where you are in relation to schools, work, grocery stores, other shopping, restaurants

Size of the new home - Bigger is not always better if the floor plan is more fitting

Must-haves in your new home - Not wants. These are things you will not compromise for.

Resale value - Think to the future just in case.

Amount of work required to repair & fix the home. - Will the home require a lot of work or money?
1. Where do you want to live?
Start thinking, how long of a commute are you willing to do? Considering that you will likely be commuting 5 days a week, are you the type of person that hates commuting? Or are you maybe ok driving 45-60 minutes?
What schools do you want to be near? If you have kids or are planning on having kids, trying to live near the right schools can help you determine where you will or will not live. Private and magnet schools are always a backup.
What do you want to live near? Do you want to have easy access to the water? Downtown? Hyde Park? Do you want to live near South Tampa? Do you want to live near the park? Do you travel a lot, and need to be close to the airport? Try to figure out what you want to have access to. What's important to you?
Think of career flexibility. Living in Tampa offers more career flexibility than living in Lakeland or Spring Hill.
Consider how much money you are making and how far that will go in the particular zip code. Will you get enough in your home? Now, this shouldn't get confused with asking for a lot. For example, having a bigger home in New Tampa may not work well if you want to live near the city. It depends heavily on what matters most to you.
Consider the community around you. Does it fit who you are, and what you are looking for?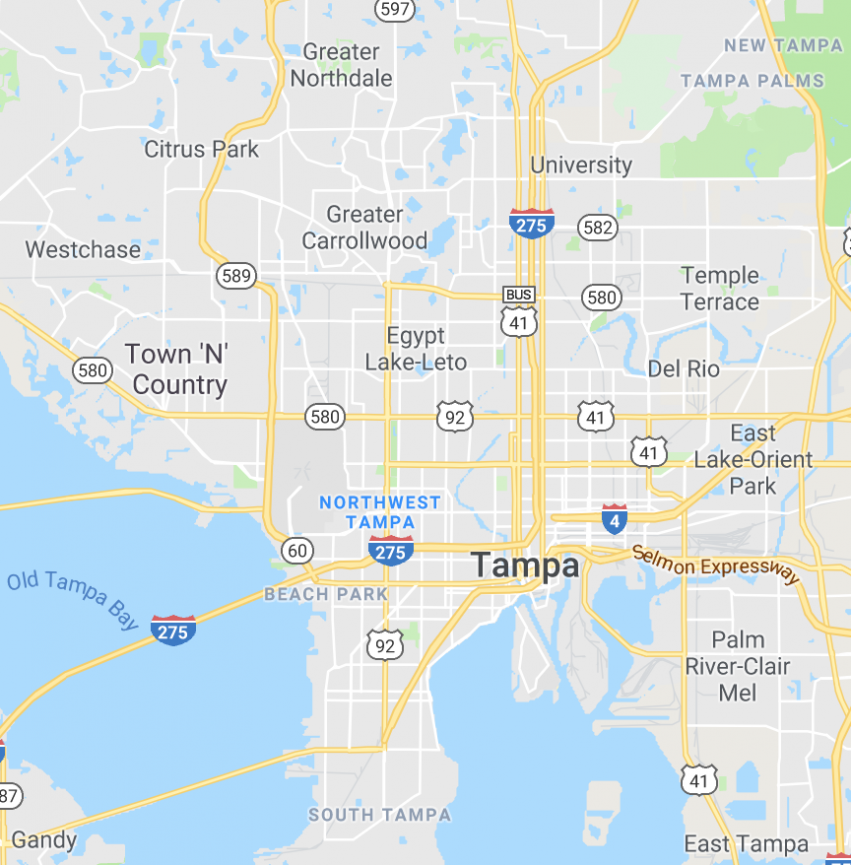 2. Size of the New Home
What is the minimum number of bedrooms & bathrooms that you need? What's the minimum amount of square foot that you need to be ok with your new home.
If the floor plan works well, then the size of the home does not matter as much. Good design helps.
Where you want to live will affect the size of the home you can afford. Have you ever heard of how a turtle will grow to fit the size of their tank? You will grow to fit the size of whatever new home that you buy. There will never be a big enough home.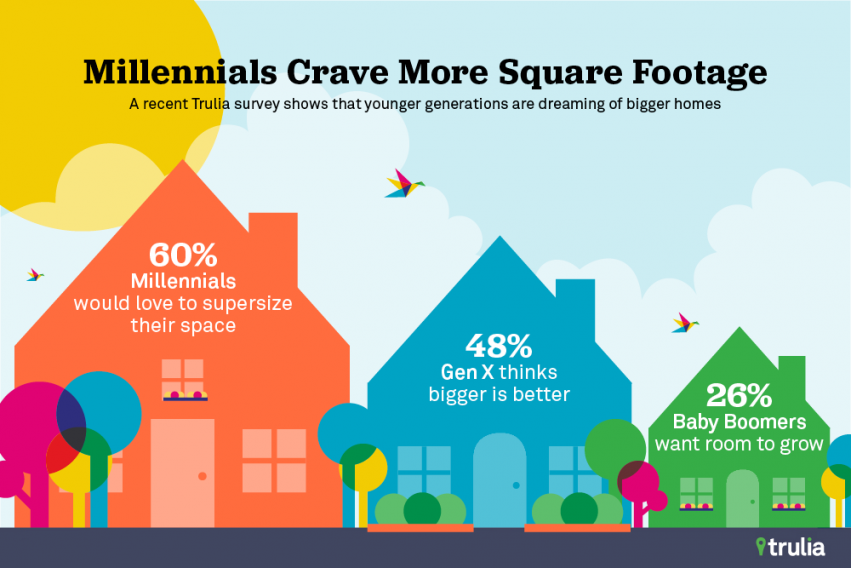 3. Figure out your Must-Haves in Your Home
When it comes to buying a new home it's easy to go on a shopping spree saying I want… porcelain, marble, engineered hardwood, quartz, a game room, a sauna, a 4 car garage, a huge pool, a big backyard, and a basketball court with a waterfront view in downtown.
The reality is if you buy the dream home that you want, your mortgage will probably run your bank account dry.
By creating a list of must-haves you help prevent the issue of going to a new home builder and having that new home end up being $75,000-$100,000 more than your budget due to all the upgrades you want.
We try to put in so many custom high-quality finishes and upgrades in the home so that you do not have to worry about upgrading. However, the truth is that you can always upgrade a new home. There's always something more that you can add, or something better.
The activity of creating your must-haves can save you from going down a slippery slope.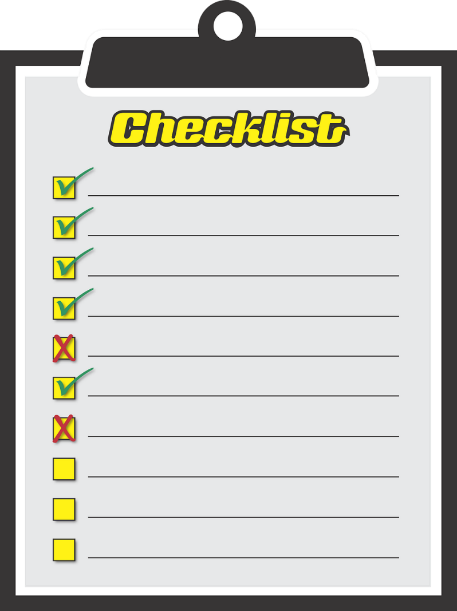 Thank you for reaching out!
You have to click the button below to get your checklist
Download our free New Home Wants vs. Needs checklist
4. How well will the home resell?
When buying a new home you need to consider how well will this home resell? Is it so old and dilapidated that you will have to put $100,000 just to fix it up? An outdated home will not sell fast.
How is the location of the home? Is it in a desirable location or soon to be desirable area?
The location and quality of the home, are the 2 biggest factors in the resale value.
Homes that are built and designed well, will last the test of time.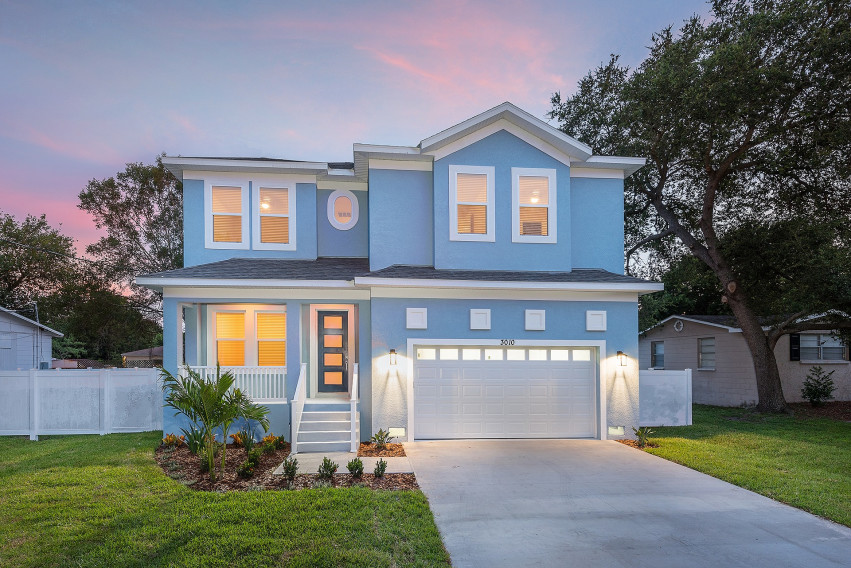 5. How much work is required to repair the home?
How much money in repairs will your new home need? One benefit to buying a new home is that you will know that you will not have to make any major repairs or renovations.
Not only that but when you have a builder like us who warranties our home then you know you won't have to worry.
There's nothing worse than buying a resale home with a kitchen you do not even like. The kitchen is one of the most expensive rooms to renovate.
While buying a resale home can be good for some people, if you want your home to be new and modern then it may not be a good fit for you.
If you are considering a resale home you need to be realistic and ask yourself, will you fix it or pay for it to be fixed? Some people say eventually they would but eventually can easily turn into never. Think ahead.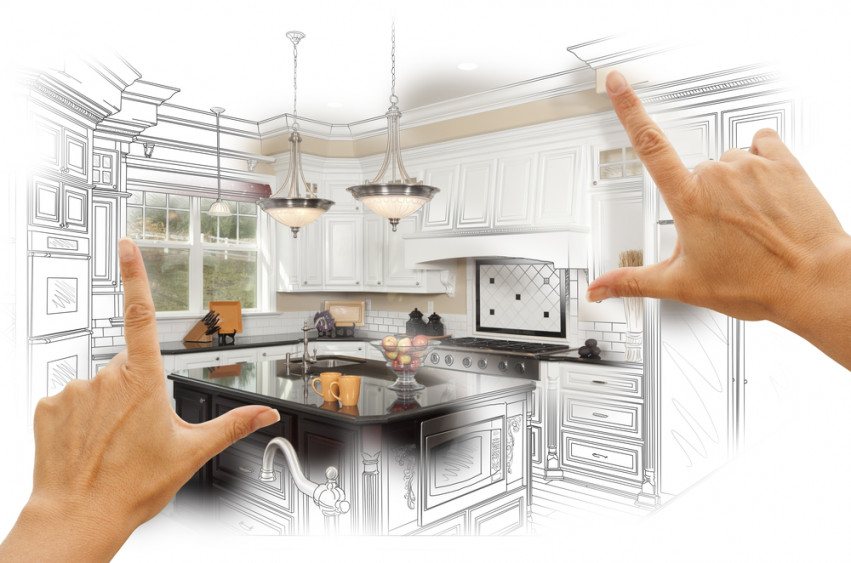 How to use all of this in your home search
Before you go searching for a home, rank these 5 from most important to least important. (Location, Size, Price, Features, Resale/Repair)
Once you rank them from most important to least important then go to the features of the home and write down the 5 most important features that you want your home to have.
Take that list of 5 and discuss, and then remove 2. The 3 that are left are your top 3 features.
Now you can rank homes using the first 5 rankings and your top 3 features.
Now go find your new home!
How you know when you found the right home 👇
If you're struggling to find the right home watch this.