7 Ways to Sabotage the Sale of Your Home
Selling a home is not a secret. Back when Real Estate agents held all of the power with the "MLS" book it may have been. Now that the internet came around the power has been given to the people. We are beginning to reach the point where sometimes as a buyer you may not even physically see the property before you purchase. Which means as a seller you have to be on your A game.
Not only that, but now that it has been a couple decades and hundreds of thousands of transactions happen a year, we have a lot of information to go off of. We know what works and what doesn't when it comes to selling a house. And for most people that's good, but for others who haven't adapted they will be sticking out like a sore thumb.
When you are looking to upgrade to a new home before you can truly consider it, you have to sell your current home. The last thing you want is to find your dream home and not be able to purchase it because you couldn't sell your current home. Whether you decide to go with a realtor or not, you want to prepare your home for success.
The sale of your home relies on a number of factors, and we understand it's easy for things to fall through the cracks. Don't let these traps sabotage the sale of your home.
Mistake #1 - Not Knowing the Local Market
The last thing you want is to price your home too high and have it sit on the market for a long time. Overpricing can leave your home on the market for longer than anticipated, putting things on hold.
Pricing the home based on what "you" want is the quickest, surest way to not sell your home. When you sell your home you have to price it based on "the market".
Knowing the sold price of homes in your neighborhood gives you a good idea of how much you should list your home for. There are times for pricing a home over, under, or at market value. You want to take a look at what's happening around your home. The active, pending, sold and expired listings can help show what's going on in your market.
Since many buyers are highly priced dependent, you will want to make sure you get this part right.
Mistake #2 - Overlooking Easy Fixes Before An Appraisal
Pass your home inspection with flying colors! Low-cost updates throughout your home, especially in the kitchen, bathroom, family room, and the overall curb appeal can boost your appraisal. Be sure to keep a record of all major home renovations!
There are a lot of small updates that can be done before listing your home. Take an honest look at your home and ask yourself is it in a good quality condition? And does it look new? You're competing with other homes, if your home is not in good condition you will likely have struggle selling or you will not get the asking price you are looking for.
You need to be completely honest with yourself. That green paint you liked 10 years ago may not be in or what most people would like.
Here's a list of 7 kitchen updates you can do that won't break the bank!
Mistake #3 - Keeping The Clutter
First impressions are long lasting. When a potential buyer is looking at your home they are looking through their eyes, not yours. You may be blind to your home's disorganization, but it will be the first thing a buyer will notice.
When a buyer is serious about a home, they'll want to see every inch of it. Don't forget to clear out closets, drawers, and all those small places where clutter can build up.
The saying, "less is more" holds true. The more you have in your home, the smaller it can feel.
This is why staging is so effective. It depersonalizes and declutters the home opening up options for the imagination of the potential buyer.
Here's a simple, effective and enjoyable way to declutter, spark some new found joy in your home!
Mistake #4 - Poor Photography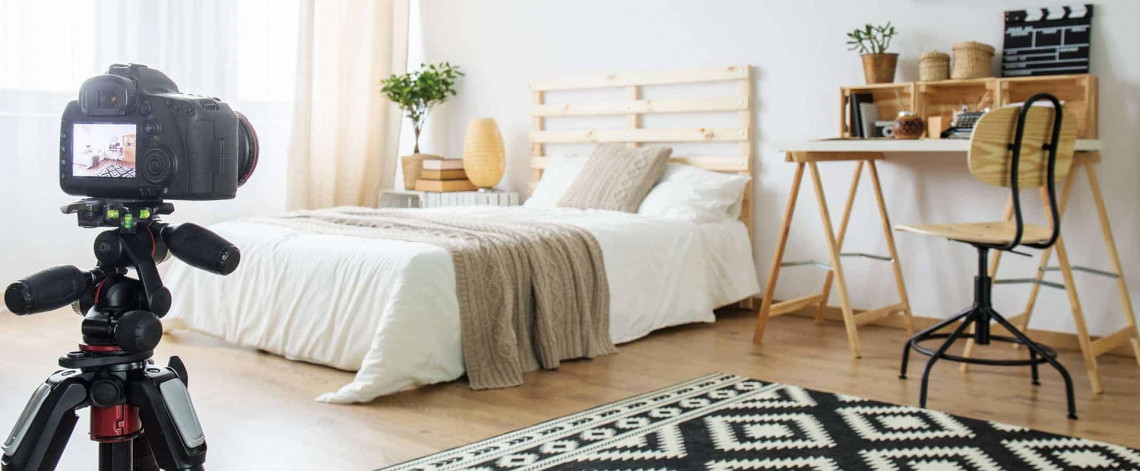 This is a cardinal sin in real estate. It is unfortunate to see it happen, definitely when a homeowner has an agent. However, it is still a common trend.
When most home buyers begin their search online, photos are your home's first impression. Instead of using an iPhone, it is important to use a professional photographer to show your home on its "best" day. High-quality photos are one of the biggest factors in selling your home. Make sure your agent provides this. If they don't then you may want to reconsider.
The saying, "you have to spend money to make money" is true in some cases. Professionally staging your home paints a picture for potential buyers. Take a step back and look at your homes objectively. If the space in your home may be difficult to imagine then you may want to consider staging.
Also if you're "looking to get top dollar" for your home you have to do more than just take some pictures put a sign in the yard, put it on MLS, and hold some open houses. At the very least depersonalize and declutter the space. It will help show the home well in pictures.
Mistake #5 - Weak Marketing Strategy
Most sellers don't work with realtors who have a strong online presence.
Ask yourself, where do most people spend their time nowadays? Online.
Where do most people shop? Online.
While you may have been able to get away with it in the past, and you may be able to still slightly get away with it if you do the all of other things right, it won't stay that way. Most consumers shop online and shop around before making a decision.
We live in a world where more people shop on Amazon daily than the number of people who go to stores. Marketing online allows you to market where consumers spend their time and it allows you to stay in front of them.
Mistake #6 - Selling Your Home FSBO (For Sale By Owner) & Not Using An Agent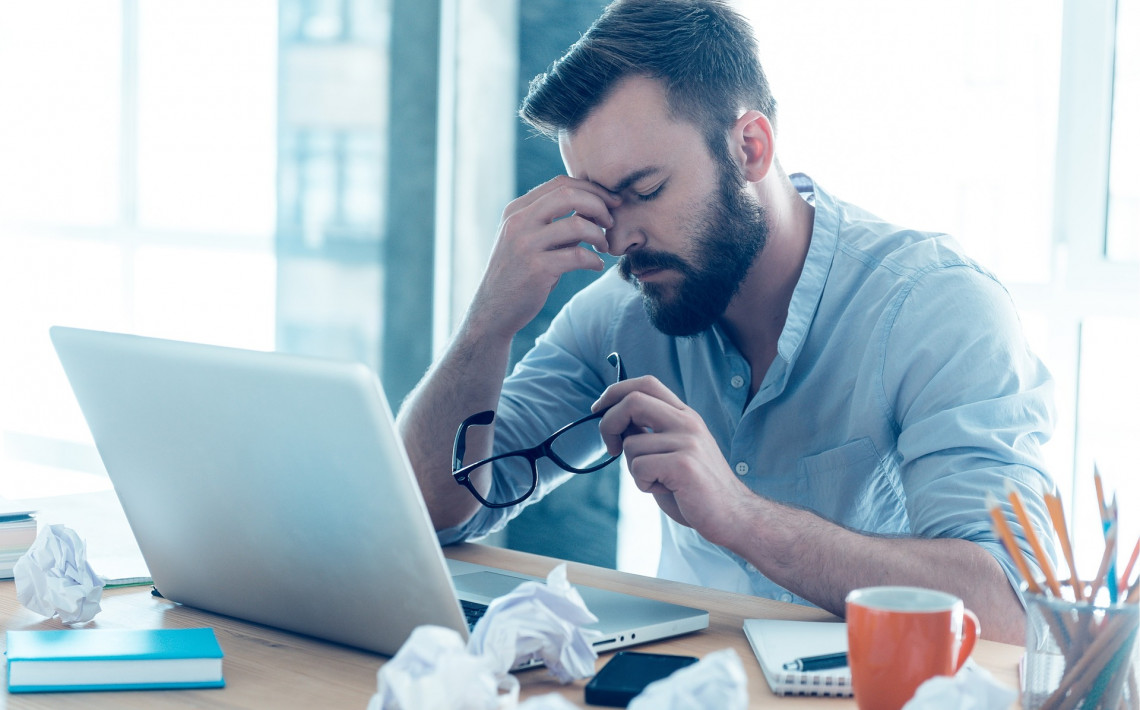 Using a real estate agent may not be for everyone but selling a home FSBO is not for most people.
If you have the time to add more workload to your day. And the money to spend on marketing and doing all the necessary things in order to sell your home, then you can maybe consider FSBO.
Some think selling a home on their own is easy, but at the end of the day, you'll most likely need the help of an expert. Not only do agents provide invaluable market insight, but they help you through all the paperwork and negotiate for you. Homes also tend to sell for more when working with a realtor. (According to NAR, FSBO's accounted for 7% of home sales in 2017. The typical FSBO home sold for $200,000 compared to $265,500 for agent-assisted home sales.)
Not all real estate agents are created equal. If you spend the time and are patient enough to interview multiple realtors you will end up with a good one. It may not be in your best interest to go with cousin Johnny or your neighbor Sally "just because you're friends." Your home is one of your biggest investments you want someone you can not only trust to do well but someone who has experience. Make sure your agent is someone who has a proven track record.
Here's a list of questions you can ask:
What did you do in sales volume last year and the prior 3 years and total sale volume?

What is your average list to sales ratio?

What areas do you specialize in?

What is your marketing strategy?

Do you have a team? Who will I be communicating with?

What are the upsides of my home?

What are the drawbacks of my home? What can we do to overcome them?

How familiar are you with my price range?

What professionals can you recommend to prepare my listing?

How is the market doing/What should I expect? Not just the country or city, but the area?

How will you determine my price & can I play a role?
Mistake #7 - Life Happens
Some buyers might get cold feet or have a change of heart. This is one area where sellers have minimal control over, and most of the responsibility is on the buyer. Some need to make a big purchase right before closing, which can cause their loan to fall through. Some things are out of your control. So your goal should be to make sure that everything in your control goes smoothly.