New Construction Vs. Existing Homes - An Honest Comparison
The debate of new construction vs existing homes is a difficult personal decision.
Let's be honest, buying a new construction home is not for everyone. More than that, building a custom home is for an even more select group of individuals. Not everyone likes or wants to deal with new construction. We know. We understand.
Even though Arjen Homes builds new homes, we know not everyone will be our customer. For example, we build in Tampa, not everyone lives in Tampa. We build transitional, contemporary, and modern style homes. Not everyone likes those styles.
What we do know is that we can help you stay informed. That way you can make the best decision for you and your family.
The two choices you have when buying a new home are existing homes or new construction homes. To keep it simple, for now, I will lump together model, spec, and custom homes all into new construction.
To compare the 2 options, we will look at the pros and cons of each from an unbiased standpoint. We will do the work for you so that all you have to do is make the decision that best fits you.
Discover secrets most homebuyers may never know about new homes vs. old homes!
Get Instant Access!
We respect your inbox. We only send interesting and relevant emails.
NEW CONSTRUCTION HOMES: ADVANTAGES VS. DISADVANTAGES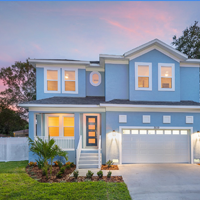 ADVANTAGES
Upgraded Materials: Times have changed and materials are cheaper than they used to be. As time passes technology advances so products and services become cheaper. Which offers higher quality for a better price. As well as newer materials.
Highest Codes And Standards: "They don't build them like they used to." New codes and standards for construction end up producing overall better quality homes.
Low Maintenance: New materials, new construction, better technology, and more efficiency produces a lower maintenance home. A new construction home will not need any major repairs or fixes for a longer period of time. You won't have to replace the roof or water heater in a few years.
Customizable: Depending on who you go with, and the type of home you want. You might have the ability to customize the upgrades, finishes, floorplan and/or the layout.
Newness = Convenience: Bigger is better. New construction homes tend to be built bigger. Which is why they have more space, more sq. ft. in the home, and more storage. They have a tendency to be built more open, which is more convenient. There is also the convenience that everything is brand new and modern. It's convenient knowing you won't have to do any major upgrades or renovations.
More Efficient: Due to upgrades in codes, standards, and technology; new homes are more efficient. New construction has new appliances, better insulation, better windows, and other things that improve home efficiency. All of this can help save you money.
Modern: The design and layouts of the home tend to fit the current lifestyles. The upgrades to the homes, such as appliances, are new. Now homes are built with more technology, like smart technology which means they provide additional benefits existing homes are not built with. Some homes are built in mind for technology which means wiring and infrastructure are more up to date.
Resell Higher: New construction homes resell higher than existing homes.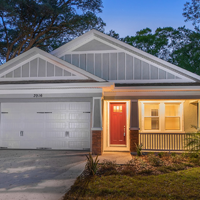 DISADVANTAGES
Quality Of Materials: A concern for many homebuyers is that the quality of the materials used in new homes can vary greatly depending on the builder, the location, and price of the home. Appearance is superficial. You need to know not only how well it's built but the materials it's built with.
Poor Construction Quality: There are horror stories all over the internet with people who move into their new homes and find it falling about. There's the saying, "they don't make them like they used to" and to be honest it's true. That's a good thing. Codes, standards, technology, and materials are constantly improving.
Whether it's a crooked wall, settlement issues, foundation beginning to crack. The scary thing is that not all new construction homes are quality built because all builders are equal. Issues with some new construction homes can range from silly unnecessary defects such as tiles not matching, leaks, to just careless and sloppy construction. That's why it's vital you get a professional inspection.
Time: This is a big one. Delays in construction can be a worry for a family that is trying to properly plan the sale of their old home and the move in into their new home. Anytime when you're building a new construction home there is a potential for a timeline issue. No one wants to be stuck with no place to live.
Cookie Cutter: New homes can sometimes be very cookie cutter and bland. Definitely, if a builder is building 20 plus homes in one area. Existing homes have a reputation for having more "character". Some new homes have less architectural detail and charm.
Less Negotiable Prices: Builders tend to be more firm on their price when compared to an existing homeowner. Builders will instead do things like negotiate closing costs. They negotiate more on the backend. Everything in life is negotiable.
Exponential Costs Of Upgrades: Many times new homeowners are surprised when dealing with new construction homes, that every single upgrade has the potential to add an extra couple thousand to tens of thousands of dollars. You can start with a base price of $300,000 but when it's all said and done it can end up being $400,000. That's why it's important to figure out your needs vs. your wants. This way you can stay on budget, and compare apples to apples.
Price Per Sq. Ft.: New construction can sometimes cost more per sq. ft. That's not completely true across the board though.
Location: New construction homes tend to be scattered wherever land can be found at a reasonable price. Which is why some existing homes can offer prime locations. Plus there's a lot more of them, which offers more variety.
Backyard Size: New construction homes tend to be bigger on the inside than they are on the outside.
Landscaping: Sometimes builders make you pay for landscaping. Not only that but in new homes, the vegetation is not established and which can take time to grow.
EXISTING HOMES: ADVANTAGES VS. DISADVANTAGES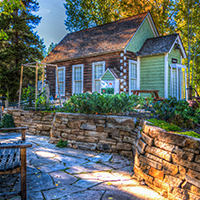 ADVANTAGES
Old Construction: "They don't build them like they used to". Existing homes lasted for decades usually because they were built well with good attention to detail.
Variety: There are many more existing homes than there is new construction, which means there are a lot more options to choose from.
Location Advantages: It can be expensive or hard to find a property at a reasonable price in a highly desirable area. Also since there are more existing homes, it can be easier to find a home on the market in a particular location.
Character: Existing homes are said to have more architectural detail and charm. Some old styles had some really unique craftsman.
Recycle And Upgrade: You could just recycle the home and upgrade it. You can pick and choose what you want to improve.
Established Neighborhood: Many of the existing homes are built in existing neighborhoods that have longer-term neighborhoods. New construction homes are usually spot built or built in a new community of homes.
More Negotiable On Price: When you're dealing with a homeowner, not a company or builder, then you can negotiate more on the price.
Move In Quicker: Existing homes offer the flexibility to move in quicker if a new construction home is still being built.
Bigger Yards: New construction homes do not usually have as big of yards that older homes have.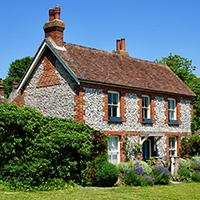 DISADVANTAGES
Quality Of Materials: Existing homes can be old and outdated.
Higher Maintenance: Being old means they could be due for major renovations like the kitchen or bathroom. The roof or water heater may need to be replaced. You don't know the full history of the home and or how soon future repairs may be needed. A thorough inspection is necessary.
Expensive To Maintain: Being older it can come with a higher cost to live. Major renovations, upgrades or simply having to do repairs can jack the cost of living up. Wiring and plumbing are not cheap to replace.
Smaller Living Spaces: Existing homes are usually smaller per sq. ft. inside the home. Smaller space, less open, less storage, smaller closets. We live in a world of "bigger is better", which means new construction homes tend to be built bigger.
Less Energy Efficient And Less Technology: Existing homes are not built the way new construction is built. New construction homes are generally more efficient. Existing homes have older and fewer tech inside the home.
More Expensive In The Long Run: You not only may have to pay more for less. You may have to pay more to bring the home up to date with new construction. Which means over the years it could add up to be more money in the long run.
Resell Lower: Because infra-structurally speaking, the home is older overall which means the resale value is generally lower than new construction homes.
Key Takeaways
While existing homes have more variety, are in more desirable locations and tend to have more character. You also have the opportunity to rehab the home when and how you choose. However, they can be worn down, outdated or expensive in the long run. If you want to move in quickly and possibly get the home at a more discounted price, then an existing home may be better for you. If you purchase a more recently built home this may help alleviate some of the faults and high costs of an existing home.
New construction homes are more modern, they are bigger on average, they are low maintenance, and are built with upgraded features and higher construction standards. They also offer more efficiency and resell higher, which means they could win out in the long run. Be wary of the construction, make sure you budget after you figure out your needs vs. wants. Then you understand what you're buying and who you're buying from. Understand that if you're building, then it can take time, and there is a chance it can get delayed.
Final Verdict?
Both can be a good choice. Do your research and know what you're buying. Make sure that it's built well. It is important that the home not only looks good but that it is built with quality construction and materials. Starting with the foundation and framing, all the way up to the roof. When you do the proper research, purchasing recent or new construction from the right builder can end up being a good long-term investment
It's up to where you want to live, how long you plan on living there, and what you want to get out of the home.
Discover Secrets Most Homebuyers May Never Know About New Homes vs. Old Homes!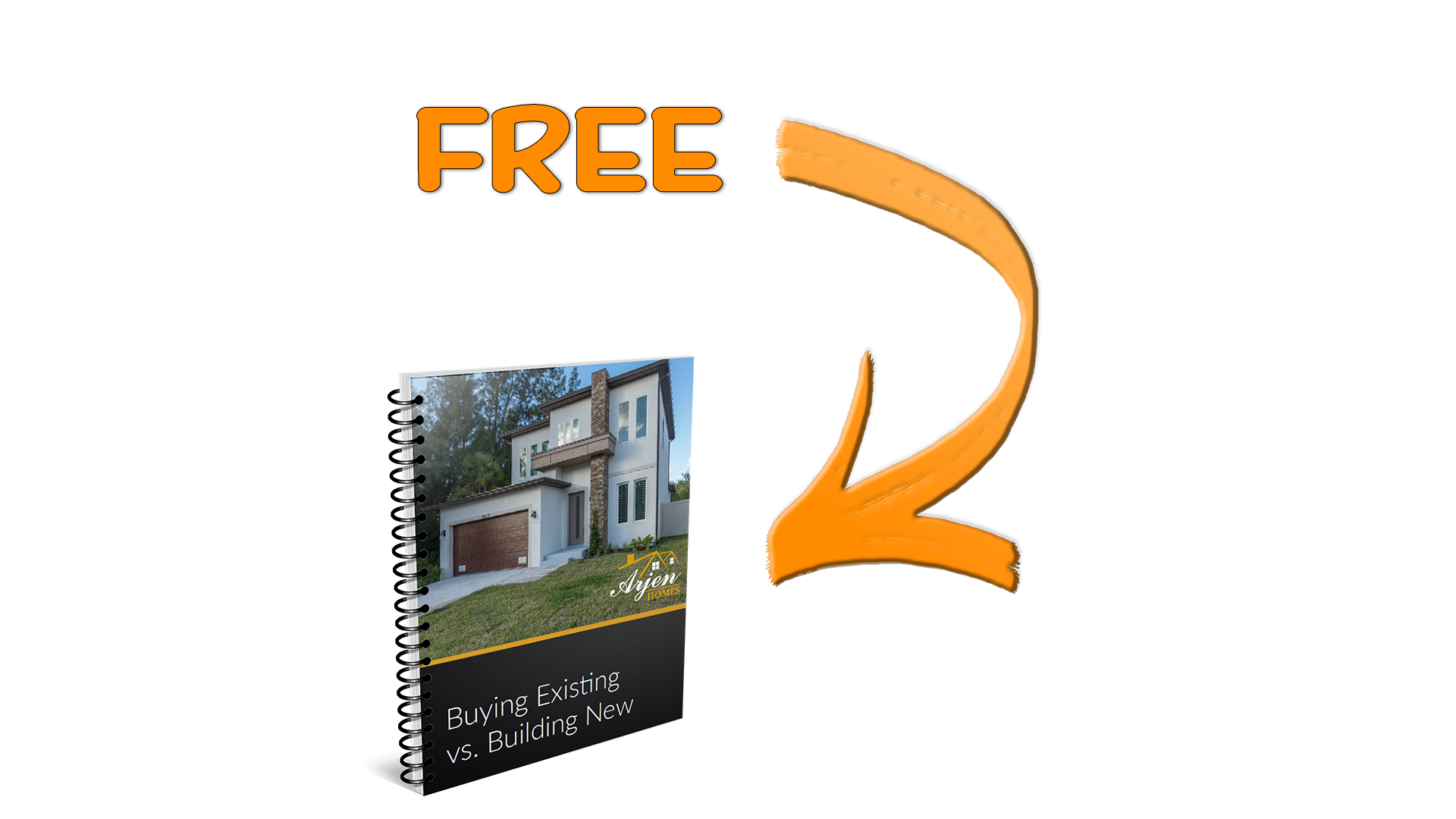 Interested in a new home?
We're here to help you get started, no matter where you are in the planning process.
View Model Home
See the quality of home for yourself! Let us show you one of our finished homes.